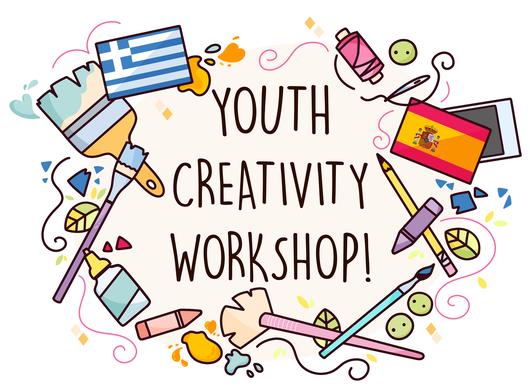 Dear potential volunteer!
We are Hellenic Consumer Association of Florina (EKATO), powered by Association of Active Youths of Florina, the hosting organization of "The Youth Crew" ESC Volunteering project. We assume you have a lot of questions, so we created this info pack with the help of other volunteers, to show you already how you will be living and also to support you in your first days here, to get to know the city of Florina.
We hope this pack is helpful for you and clears all doubts and questions. If that's not the case, of course you are welcomed to ask us anytime J
Short description of organization
EKATO is a Nonprofit – Nongovernmental organization with local and International activity. The aim of our organization is to empower citizens to be active in their local community and to participate in a wide range of activities such a voluntarism and democratic actions. The organization includes the fight against inequality and racism and the promotion of tolerance in our common European society.
About Florina
Florina is a small city in mountainous northwestern Macedonia, Greece. Florina is a market town with an economy dominated by agriculture, forestry, summer but mostly winter tourism, cross-border trading and the sale of local products such as grain, grapes, vegetables and the famous Florina peppers. It also has textile mills and is known for locally manufactured leather handicrafts. However, the most notable industrial activity is the very large Ptolemaida-Florina lignite mine, used in the lignite power plants which cover a large part of Greece's electric power needs. Florina region in general offers great landscapes, with mountains, lakes, valleys, old forests, rivers and beautiful picturesque villages. The most popular places for daily excursions is the historic Nymfaion village, where the Environmental Centre ARCTUROS is offering shelter to brown bears from the close mountains; Amyntaio village which is surrounded by wineries that produce the famous Amyntaio Wines; and of course the Prespa twin lakes (with the large one being shared by Greece, Albania, and FYROMacedonia) which was recently added to UNESCO's World Network of Biosphere Reserves, with 11 native fish species and the perfect place for bird watching.
The city of Florina offers nice walks or bicycle rides with public bicycles provided by the municipality. There are many nice coffee-houses and restaurants in the pedestrian street in the city centre and by the river. As Greeks have their dinner quite late in the evening, it is easy to find something to eat even until late at night. You can always grab a souvlaki from the street, at all hours of the day.
What is a Volunteering Project in ESC?
The ESC Volunteering project provides young Europeans with the unique chance to express their personal commitment through unpaid and full-time voluntary activities in a foreign country within or outside the EU. In this way, it seeks to develop solidarity, mutual understanding and tolerance among young people, thus contributing to reinforcing social cohesion in the European Union and to promoting young people's active citizenship.
Open to all young people aged 18 to 30, ESC is a true 'learning service'. Beyond benefiting the local communities, by participating in voluntary activities, young volunteers can develop new skills and, therefore, improve their personal, educational and professional development. Volunteers can benefit from specific training throughout the activity and agree on their expected learning outcomes, processes and methods in advance... Participation is free for the volunteers (except for a possible contribution of a maximum of 10% of the travel costs) who also get board and lodging, insurance cover and an allowance for the duration of the project.
What is not an ESC Volunteering Project:
•                    occasional, unstructured, part-time volunteering
•                    an internship in an enterprise
•                    a paid job; it must not replace paid jobs
•                    a recreation or tourist activity
•                    a language course
•                    exploitation of a cheap workforce
Project details

The Youth Crew (Youth CREativity Workshops) project aims to empower the local community and especially the youth of the city of Florina and the wider area. The short-term goals are to design and implement activities and workshops for volunteers to cultivate creativity and skills development of young people in the area. The long-term plan aims are allongiside with thw ESC priorities providing young people with opportunities to engage in solidarity actions that bring about positive social change while improving their skills and abilities for personal, educational, social, cultural and professional development. The plan also seeks to boost employability and facilitate the transition to the labor market, including by supporting the mobility of young volunteers, trainees and workers. The project, based on its structure as well as those involved, promotes social inclusion and equal opportunities, and in particular the participation of young people with fewer opportunities.

Providing opportunities for young people in remote Florina, as well as volunteers from Spain who are young people with fewer opportunities, is an action that promotes solidarity and addresses and strengthens all social and economic groups in the region. Providing training workshops and activities to young people who are not financially able to attend them for pay is a means of boosting some vulnerable social groups by promoting solidarity. Every effort is made to strengthen solidarity between people by respecting their cultures and traditions, and the aim is to build a community of shared responsibility and mutual support. Participants in the European Solidarity Corps, through the workshops they will carry out and the actions they will undertake and implement, will make a significant contribution to society by demonstrating solidarity, cooperation and mutual understanding and the learning outcomes for young people involved and their development. Volunteers during the The Youth Crew project will provide volunteer services in two main areas, the education and information sector and support EKATO activities, and will offer their voluntary services for 30-35 hours on a weekly basis.

The Youth Crew project foreign language learning laboratories and the learning of Greek by the volunteers. In addition, a workshop aimed at young people in the city is planned, aiming at organizing the various activities of the organization, as well as cultivating and reflecting young people on issues that concern them. In addition, in this workshop, young people will have the opportunity to spend their free time creatively, group and non-games organized by volunteers. Participants in the workshops and therefore in this project will be young people of all ages from the wider region of Western Macedonia. The number of participants will be between 100 and 150 people throughout the project. Priority will be given to vulnerable social groups, people with fewer opportunities, people out of education, training or work (NEETs). Then target group is students and students of the wider region of Florina.

  

Main objectives of the project

• To clarify the challenges of ESC among the two countries regarding to content and methodology, non-formal and informal learning process, inter cultural learning and impact on local community

• To raise awareness on key competences and develop different methods for using them in practice within ESC projects

• To experience being in position of volunteers and raise awareness on personal, social and professional development during ESC activity

• To make inter cultural exchange of art, culture, tradition and customs between the participating countries

• To raise the EU values of the municipalities and its citizens.

• To exchange good practices in the field of youth

 

Hosting organisation

Activitites Venue

Hellenic Consumer Association of Florina

Florina, Greece

https://ekatoflorinas.jimdosite.com/

ESC Contact Person: Konstantinos Stergiou (stergioukon@gmail.com)

 

All activities will be carried out at:

Europe Direct Informatio Center (EDIC) of Western Macedonia, Florina, Greece

https://www.europedirect-oenef.eu/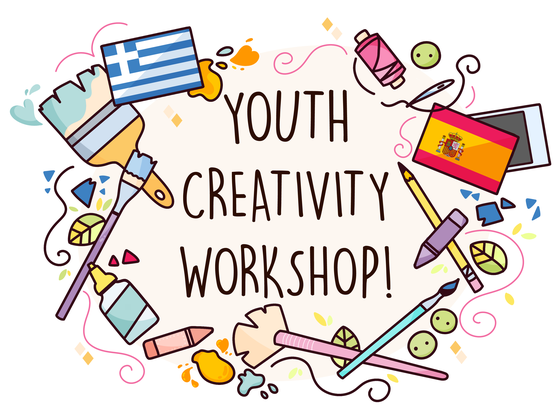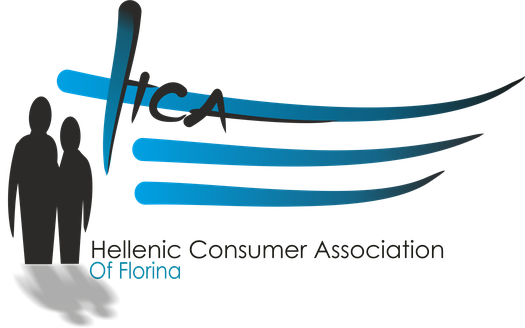 ---